Delphi Community High School


Classes of 1870 - 2020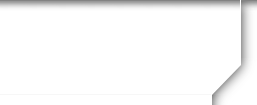 Rita Dittman Zawisza
Profile Updated:
October 6, 2019
Yes! Attending Reunion
| | |
| --- | --- |
| Residing In: | Lafayette, IN USA |
| | |
| --- | --- |
| Occupation: | Director at Purdue Athletic Department |
Children:
Gwyn Zawisza Cornell, born 1981
Jenn Zawisza King, born 1985
Comments:
I have a BA and MS from Purdue University. I taught high school for 7 years; English Composition at Purdue for 8 years; I was a director at the Purdue Alumni Association for 13 years and am now a director in the John Purdue Club, raising money for Purdue Athletics (which is totally self-supporting - a fact most people don't realize - no student fees or state money supports athletics at Purdue - only 2 Big Ten schools who are self-supporting!) My husband passed away in 2001 from non-Hodgkins lymphoma (I hope you are all on the bone marrow registry!) I live in West Lafayette with Charlie, a Jack Russell terrier. I have no hobbies because I work all the time and travel with the teams during the season. My weekends are nonexistent. My two daughters live in Indianapolis with their families so I get to see them quite often. I have three adorable grandchildren, Raven, age 3 and Joseph, age 2 and my newest granddaughter, Frances Marie, born August 23, 2016. I think she has the perfect name to become a nun.
School Story:
As you know, our school mascot, the Oracles, was unique and unless folks knew Greek mythology, they were clueless as to what the Oracle actually was. I believe it was in 1967 when we played men's basketball at Rensselaer. In their gymasium hung a huge hand-made sign that read, "Beat the Birds"....with these pathetic birds lying on their backs - dead....I do believe they meant "orioles".

I used to have private flute lessons with our band director, Mr. Marocco. He loved his cigarettes. And quite frequently, he would have a cigarette while I was playing my lesson...right there on the stage in the gym. My, how things have changed.
Happy Birthday, Bob. Welcome to the Medicare generation! Rita
Posted on: Sep 14, 2016 at 8:06 AM
Happy Birthday, Carol. I'll always remember you were the first face I saw in recovery after my older daughter was born. She's 35.
Happy Birthday, Peggy! I hope you are doing well! Rita
Posted on: Jan 08, 2014 at 9:38 AM
Happy Birthday, Wayne. Stay warm! Rita