Delphi Community High School


Classes of 1870 - 2023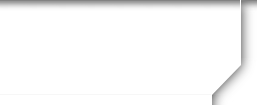 John O'Neill
Profile Updated:
February 2, 2014
| | |
| --- | --- |
| Residing In: | Oak Park, IL USA |
| | |
| --- | --- |
| Spouse/Partner: | Suzanne McBride |
| | |
| --- | --- |
| Children: | Grace, 1999; Jack, 2003 |
Comments:
LATEST LATEST LATEST NEWS: I'm back in newspapers. Got a job with Sun-Times Media as editor of the Post-Tribune, a Sun-Times paper that covers Northwest Indiana. Still teaching at Columbia College on the side.

LATEST LATEST NEWS - Check out our family's WordPress blog: 18weeksinireland

(LATEST NEWS: Thanks to my wonderful wife, who has won Fulbright scholarship, our family is moving to Ireland in late January to stay for four months. I'll try to post details of our adventure.)

After graduating from Northwestern University and spending a year at a small paper in South Carolina, I was at The Indianapolis Star 19 years as a writer, editor and columnist. Covered national and local political campaigns, spent a month working on a race team at the Indy 500, and interviewed Vanna White. So, obviously, there was nothing left to do. In 2005, my wife got a job as a professor at Columbia College Chicago, returning us to the city where I was born. So now I teach part-time, watch the kids and take classes at Second City, trying to hone my comedic skills.
School Story:
Best thing we ever did was remove all the furniture from Mr. Wilcox's room. Mr. Geheb let us hide it back in the chem lab. But as I recall, we were caught in mid-project by a teacher (Mr. Mathis? Or Tyner?) who had us put everything back but let us keep the desk hidden. Mr. Wilcox returned to the room to find all of us in our seats, but his desk was still missing. Dave Harford, I think, thought to draw a circle on the floor where the wastebasket had been, and then put a few crumpled-up pieces of paper inside the circle.
Hey Greg! Missed you at the reunion. Hope you are well.
I loved her class, and I loved shopping at her department store. I think I bought about a dozen pairs of shoes there over the years, and probably half of those were the exact same canvas Converse ones that I wore all through college.
Had her for third grade, which was just a year after we moved to Delphi and I was still generally shy and nervous. She helped bring me out of my shell and she read us several stories that I still remember, including the one about Pepper, an adopted raccoon, and the Grey-Nosed Kitten, about a kitten nobody wanted because it's nose was grey. Anyone else remember those? Or how she taught us fractions by cutting up an apple and asking how much of it we wanted? Of course we said 1/16 because that looked bigger than 1/2. Ha. What about watching the Monarch butterfly hatch? Great teacher.
Years later, I adopted a grey-nosed kitten and named it Mrs. Beesley. Unfortunately, about a week later, the vet said, you know, I made a mistake, and this one's a boy. So I made him Mr. Beesley. I got to tell her that story once at a basketball game at DCHS, and I couldn't tell if she found it strange or amusing or a little of both.
It wasn't for a long time that I realized how important she and Myron were to Camp Tecumseh, where I worked for several summers after high school. A very special couple.