Delphi Community High School


Classes of 1870 - 2023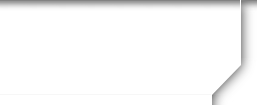 Dea Duckwall Caid
Profile Updated:
July 6, 2010
| | |
| --- | --- |
| Residing In: | Tucson, AZ USA |
| | |
| --- | --- |
| Occupation: | retired special education |
Children:
Kenny and I were married in '67 in Tucson - introduced by a mutual friend. We came into this with More…a build in family.
Kelly ('61), Pam ('62) and Tracy ('66). Kelly age 49 is married with one daughter, Amy and one grandson, Anthony
Pam is 48 and has 2 - Steph (my girl) - 26 and has two sons (Mattie and Tyler) and then Wes - 22 has a beauty named Dahpne (I call her Daffy) .
Tracy is 44 and has 3, Josh with 2 kids aged 3 and 1 1/2 years old.. Then Terry Ellen and Ashley. Josh is the only one that lives out of state in WY.
I can always have more great grandkids but right now, 6 and holding..

Yes! Attending Reunion
Comments:
Kenny and I are both retired and really enjoying doing nothing at the present.. Myself from Tucson Unifed Schools. Was at the last one for over 20 years.
Kenny retired from the previously owned family sheet metal business after 40 years.
We have both had health problems and that isn't to nice.. Believe me.. Latest for both was the big "C".. I had throat cancer and quit smoking.. Also no drinking.. My oncologist told me to change flavors..
We used to bowl and play golf. Now just go to the casinos around AZ and then to Laughin, Nevada.
My bucket list trip is to go up to Reno and then hit the coast of CA and go up to the Washington/Canada border.
Just for the heck of it.. One of these days..
Both of my parents are gone along with 2 brothers. John and Ann are left. John graduated from CG and then Ann was only 2 when we moved out here.

School Story:
I just enjoyed school. There is quite a few of us that went all 12 years together.. Like from Monroe St. to Hillcrest and then back down to Jr. High and Sr. High.
I have also enjoyed going back to class reunions and it broke my heart when I went back the year they tore down the old school.

Posted on: Jan 29, 2016 at 1:01 PM
Hey Patty, I guess it is good that you are living with your daughter... I had sent you a card and it came back and then the other day I showed bro John the oraclealum.com which he had never seen and was impressed... But anyway we saw where you had moved... John has moved down to Tucson and lives a couple down the street. We sold the house in Casa Grande a year or so ago... Sister Ann is in Mesa w/her 4th husband. there is only the 3 of us left... Lost dad, mom and bros Ed and Joe... Take a easy and hoping you can find a job in our field....Try a public school....Later DEA Duckwall Caid..
Hi, just me again... since the last time I wrote John moved to Tucson.. After Mom and brother Ed died Ann, John and I decided we should sell and John decide what the hell he wanted to do.. He wasn't happy and my Kenny and I ask him about Tucson and he said , 'yes"...So he came down and found an apt not to far from us. Seems happy and rides the city bus.. Very happy about that... Except they were on strike for over a month... He
said they did that because of him.. BS - I told him one hell of a lot of people ride that bus system... on a daily basis.....Did you see the class of '60 had their reunion at the opera house..... That place blew my mind...Have a good one....
So glad you got on here and I was right about your address as Toolie emailed me and ask what you address was and I gave him that one... Are you going to make it to the reunion?
I can't.. Just don't feel like it... this open heart surgery is for sissy's but I have had a bad time just a bit... LaPrad is heading there either so I told him that the 4 of us would go out and have our own celebration and that day is his birthday.. later, DEA
Posted on: Jun 03, 2014 at 1:00 PM
Hey, I just saw where you were on line and thought I would say Hey.!!!
Told bro John about this page the other day and told him to get on but he always makes excuses why he can't or whatever... But we are heading to Casa Grande this week end and I will ask him again.. Casa Grande is in ARIZ. and it is hotter than you know what...
Called Joyce Mount yesterday to wish her happy and she said it was raining there and then I told her about our heat.... Have a good one...
Posted on: Mar 16, 2014 at 3:05 PM
Hey, Bob Toole emailed me yesterday and was it you who remembered my brother, John
Duckwall... It was written on You Know your from Delphi Indiana when.....
Well, I told John and he or I couldn't fine that web site... So I just got off the phone talking
to Joyce Mount. Anyway, Toolie said it was Vance Parkard. Is your middle name Vance or do you go by Vance???? Let me know...at Deacaid@aol.com