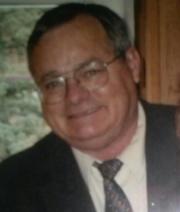 Richard L. Bell passed away on June 17, 2014. He was born Nov. 16, 1944 in Logansport, Indiana to Delbert & Mary Bell. Richard was a Glass Company owner and a longtime Colorado Springs resident.
He left his home town of Rador, Indiana to serve his Country in 1964 and was stationed at Camp Carson, after his honorable discharge from the Army he met and married Rita Mitchell, in 1976 he and his wife opened a glass business "Handy Glass Man" later his son joined the business.
He started the Hudson Club in Colorado and was an active member for 50 years, later he started the Hudson Historical Society. He restored many automobiles but his greatest passion was restoring Hudson's.
He is survived by his devoted wife of 46 years Rita and 3 children Gayle (Lynn) Ledom, Troy Bell, Karla (Paul Montoya) Bell, also survived by 4 Grandchildren, and 5 great Grandchildren.
Services will be at the Evergreen funeral Home 1830 E. Fountain Blvd. Colorado Springs, CO 80910 on Monday June 23, 2014, and viewing will be at 10:00am and the funeral service will be at 11:00am. Burial is at Memorial Gardens Cemetery.